Rev. William Simmons - Assistant Pastor -

optonline.net@simms2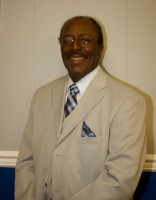 Reverend William Simmons  
Rev. Simmons is the Father of four children, William Jr., Lori, Damon, and Tiesa (Deceased) and the proud grandfather of three grandchildren. He is married to a beautiful woman of God, Reverend Gail Simmons for 17 years.
Reverend Simmons received his license to preach in October 2001, by Rev. William A. Greene Jr., Pastor of Second Baptist Church of Toms River, New Jersey. He was ordained in May 2010 by Rev. Raul Pena, Pastor of Jesus Harvest Time Ministries, Jackson,N.J.  Rev. William Simmons later joined the family of Sixth Street Baptist Church in 2012, and on August 24, 2014 Rev. Simmons was elevated by Pastor Robert C. Morris to become the Assistant Pastor to Sixth Street Baptist Church.
As the Assistant Pastor, Rev. Simmons is the director of Nursing Home ministries, Director of Sunday School. He is also the Vice President for the Lakewood Clergy Association and on the board of Ocean County Human Relation Commission. He is a former member of the Seacoast Layman Association as Assistant Recording Secretary, and Layman President to Shiloh Baptist Church under Rev. Gerald Schenck.
Rev. Simmons was awarded the Black Achievers Industry Award, representing the State of New Jersey, Pathmark Supermarket Corporation, Harlem YMCA, of New York. This award is given for outstanding Community service, leadership, humanitarian contribution and strong moral character.
Reverend Simmons attended Eastern Theological University and received a certificate in Christian Leadership. He is a graduate of Monmouth Bible Institute and received a Certificate at graduation. He later returned to teach for four years. Rev. Simmons received a certificate in Business, Psychology 1 and Accounting from Middlesex County College. He also attended Cornell University, receiving a certificate from New York College of Agriculture and Life Sciences, and lastly he earned a certificate in Accounting, corporation set up, and Graphic from Hillsdale College of Detroit Michigan.
 Presently Rev.Simmons is employed by Great Adventure.

Minister Natalie R. Grace - Associate Minister -

aol@nathunt4u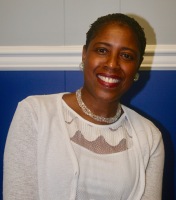 Minister Natalie R. Grace
Get yourself ready!
Stand up and say to them whatever I command you. Jeremiah 1:17 NIV
 Minister Natalie R. Grace is the proud mother of two children, Dezmund and Dezeree, and the proud wife of Mr. Michael D. Grace. She values family and honors her father and mother for her spiritual upbringing.  
 Minister Grace's journey began at Friendship Baptist Church in Rahway, NJ where Rev. Allen Thompson is Pastor, where she was a member for 33yrs.  It was Pastor Thompson who saw something in her that she didn't.  She served on the Usher Board for many years.  In 1999 she moved her membership to Macedonia Baptist Church in Neptune, NJ where the dynamic Rev. Tommy D. Miles is Pastor.  Under his leadership, she served as a Deaconess for ten years, of which the last two she served as Chairwoman. She was also overseer of Baptism and the baptismal class instructor.  She launched the "Church Etiquette Ministry" and was an instructor for the New Members class.  In Jan. 2012, Minister Grace was called to the ministry and God sent her to Sixth Street Baptist Church, in Lakewood, NJ where a true and sincere man of God Rev. Robert C. Morris, is Pastor. She considers herself blessed to be serving under such a leader.
Minister Natalie R. Grace has been a Nurse's Aide for 25yrs. with Excellent Care Nurse's Registry and is a Certified Substitute Teacher for the Jackson Board of Education. She has served as a coach for the New Jersey Orators, Lakewood Chapter and has an Associates Degree in Fashion Merchandising and Business.  She holds a Certificate of Completion in Accounting and Bookkeeping and has earned two years worth of credits towards her BA in Social Science at Thomas Edison University.  Minister Grace has completed four years of study and is a graduate of the Monmouth Bible Institute class of 2016 in Farmingdale, NJ. In which she graduated with high honors as class valedictorian.

Minister Carl Burnell Smith Jr. - Associate Minister -

gmail.com@Ministercarl9766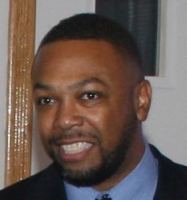 Minister Carl B. Smith
November 16, 2014, Minister Carl B. Smith was granted The Certificate of License, to Preach The Gospel at Sixth Street Baptist Church, Lakewood New Jersey, under the guidance of Senior Pastor Robert C Morris.
Min. Carl is a graduate of Jesus Harvest Times Ministries, with a BA in Theology. He is presently attending New Brunswick Theological Seminary at Rutgers University, in the Theology Certificate Program, and Expository Preaching. He has also attended Wichita State University, Pittsburg State University, and Tarkio College, in Tarkio Missouri, where he studied Business Administration.
He has a "Certificate of Participation" from "The Food Bank Of Monmouth and Ocean County" agency food Safety Training, and is one of the founders of SSBC Food Pantry, "Garden Of Praise," a growing ministry, feeding families in the Lakewood community, and surrounding townships.
He is the Vice President of the Youth Ministry at Sixth Street Baptist Church, giving spiritual guidance to the Teens through church field trips, functions, and Free Style Friday, a new program put in place every third Friday of each month, which gives teen the opportunity to speak freely on the issues they are facing in our society and schools, without the presence of adults around.
Min. Carl has owned a Cleaning Franchise since 2002, called "Coverall Health Based Cleaning, until 2013. He presently Owns "Burney BINS" cleaning, a commercial cleaning company. He also oversees the cleaning ministry at SSBC, which consist of three different cleaning teams. And also oversees the Transportation ministry. Minister Carl, a student to the "WORD OF GOD," a Servant to his Church and Pastor's, a husband and father, and known to be Jovial, personable, and caring.
Minister Carl B. Smith was born in the Bible belt Midwest State of Wichita Kansas where the lifestyle is built around the Church. Minister Carl attended the "Greater Saint Mary's Baptist Church, where he participated in many youth programs, and in the youth choirs. He later moved his family to Brick, New Jersey in 1996. Min. Carl has been married to his lovely wife, Vanessa D Smith, for 21 years. They have two sons together, Jesse and Jordan, whom both, as parents made an absolute dedication to teach, nourish, Love, and guide them, with both physical and spiritual abilities.

Minister Elaine Gates - Associate Minister -

yahoo.com@elaine.gates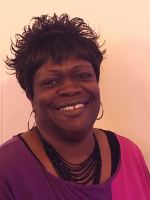 Elaine Gates was born and raised in Neptune, New Jersey, where she grew up and attended schools within the Neptune Township School District, Graduating from Neptune High School's Class of 72'.
Ms. Gates went on to pursue her career in the Clerical Field where she held several positions at .the United States Life Insurance Company, starting as a Senior Data Entry Operator and worked her way up to the position as Manager of the Clerical Support Units of US Life which is currently known as AIG/AMERICAN GENERAL, Neptune, New Jersey.
Upon leaving AIG/AMERICAN GENERAL after 20 years, Ms. Gates entered into the Health Care Profession, where she studied and graduated from Medical Career Institute of Ocean Township, NJ with her Certification as a Certified Medical Assistant, in April, 2009. This Certification led her to a position as a Patient Care Associate at Jersey Shore University Medical Center and later she went on to receive her Certification from the State of New Jersey Board Of Nursing, as a Certified Nursing Assistant and Home Health Care Provider. 
While Ms. Gates loved taking care of all of the patients and clients that were entrusted to her care, her true passion is that of writing, where she is currently journaling in Journal number thirty-one in what she calls "Conversations WithThe Father".
Ms. Gates is also a Playwright, where several of her Plays have been performed at various churches within Monmouth and Ocean County, including her home church at Sixth Street Baptist Church, Lakewood, NJ. Her Motto for every Play written is that "without the Holy Spirit Breathing Life Into Them, They Would Just Be Words On Paper".
She is also a Self-Published Author of three Books and is in the process of Self-Publishing two more of her books that are currently completed. 
Sis. Gates accepted her call into the Ministry in November 2016 and is currently in her senior year at Monmouth Bible Institute in Farmingdale, NJ, where she loves studying and researching the Word Of God. She will be graduating in June of this year. 
Sis. Gates is the proud mother of three "Adultrens", which is how she refers to her adult children; Damian ; Elonda and Darryl. She is the very proud Grand Mother of three grandchildren, Ka'Torah ; Journee ; and Victor,III, as well as being Blessed to be the 
Mother-In-Law to Raven Gates (Darryl's Wife) and Victor Rush, Jr.(Elonda's Husband).
Sis. Gates' love for God, Her family and friends and God's people has brought her to this day. Accepting the Calling on her life, believing in her heart that she was SAVED TO SERVE. 
2 Peter 1:10 says " Wherefore the rather, brethren, give diligence to make your calling and election sure: for if ye do these things, ye shall never fall" (KJV)
TO GOD BE THE GLORY ! 

Deaconess Shirley Smalls - Chairwoman of Deaconess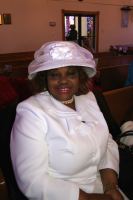 Sis. Barbara Johnson - Chairperson of Stewards -

hotmail.com@pencilpusherbj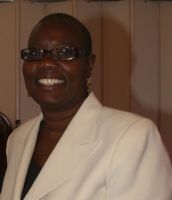 Sister Johnson "Ethel" moved to the Monmouth County area in 2000 and joined the Macedonia Baptist Church where she served on the New Members Ministry and the Sisters Always Ministry. In 2011 God led her to join the Sixth Street Baptist Church where she serves on the Steward Ministry, Christian Education Ministry, and lends her gift to the Voices of Praise. Sister Johnson loves people and she enjoys a good laugh. A favorite scripture of Sister Johnson is Psalm 49.

Juanita Jones - Steward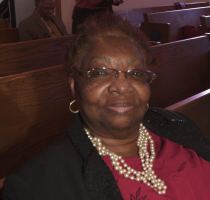 Sis. Juanita Jones hails from Brimingham AL., Born in the year 1941. She accepted Christ as her Savior at the age of 12. Sis. Jones moved to New Jersey where she met and married the late Houston Olan Jones. From that union they where blessed to have three children. Sis. Jones worked for the New Jersey school system, first as an aide, then upon obtaining her degree she went on to teach in the field of special education. . Sis. Jones has a Masters Degree in special education. In 1985 Sis. Jones joined Sixth Street Baptist Church, where she has served on the floral ministry, gospel and senior choirs, missionary ministry, as well as chairperson of the Stewards ministry. Sis Juanitas' favorite scripture is Psalm 27.

Natasha Smalls-Ali - Steward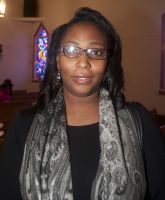 Charlene Jordan - Church Clerk