Rev. William Simmons - Assistant Pastor -

optonline.net@simms2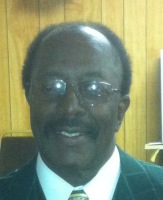 Married to Rev. Gail Simmons - September 2000, Four children: William Jr. Lori, Damon, and Tiesa who has gone home to be with the Lord. Baptized: June 1965 by Rev. Rufus C. Goodman, Former Pastor of Mt. Carmel Baptist Church Neptune, NJ.
Licensed to Preach: October 2001, by Rev. William A. Greene Jr. Pastor of Second Baptist Church, Toms River, NJ.
Ordained: May 2010 - by Rev. Raul Pena,Pastor of Jesus Harvest Time Ministries, Jackson, NJ
Experience in the following Ministries: President of Laymen's Ministry - Assistant Secretary for Seacoast Laymen - Prison Ministry - Nursing Home Ministry - Sunday School Teacher - Street Witnessing, Food Pantry Ministry.

Minister Natalie Hunter - Associate Minister -

aol@nathunt4u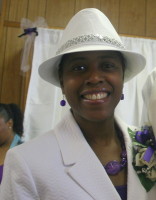 Get yourself ready! Stand up and say to them whatever I command you. Jeremiah 1:17 NIV
God has been ordering my steps since the tender age of 8yrs old. He is not through with me yet. As a matter-of-fact, my journey has really just begun. Minister Natalie R. Hunter is the proud mother of two young children, Dezmund age 14, and Dezeree 12yrs. old. She is also the step-mom of Les Jr. (wife Nicole/granddaughter MaKayla). She values family and honors her father and her mother and gives them the credit for her spiritual upbringing.
Minister Hunters journey began at Friendship Baptist Church in Rahway, NJ where attended for 33 yrs. Rev. Allen Thompson is pastor. It was Pastor Thompson who saw a calling on her life. She served on the Usher Board for many years. In 1999 she moved her membership to Macedonia Baptist Church in Neptune, NJ where the dynamic Rev. Tommy D. Miles is pastor. Under his leadership, she served as a Deaconess for ten years, of which the last two, she served as Chairwoman, where she was the overseer of Baptism and the baptismal class instructor. She launched the "Church Etiquette Ministry" and was an instructor for the New Members class. In Jan. 2012, Minister Hunter was called to the ministry and God sent her to Sixth Street Baptist Church, in Lakewood, NJ where a true, sincere man of God, Pastor Robert Morris is Pastor. She considers herself blessed to be serving under such a leader.
Minister Hunter has been a Nurses Aide for 19yrs. And is a Certified Substitute Teacher for the Jackson Board of Education. When time avails, she serves as a coach for the New Jersey Orators, Lakewood Chapter and has an Associates Degree in Fashion Merchandising and Business. She also holds an Associates in Social Science and Certificates of Completion in Accounting and Bookkeeping. Minister Hunter will be attending ministerial school in September 2012.

Minister Carl Burnell Smith Jr. - Associate Minister -

gmail.com@Ministercarl9766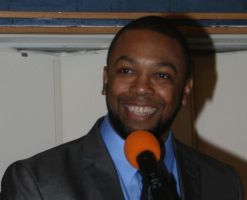 God has always been the highlight of my day growing up. I was always curious to know of this invisible God whom I was taught to worship and praise. As a young boy attending sunday school I was always inquisitive, interested and an eager learner. I grew up in Wichita Kansas and moved to New Jersey in 1996. I presently reside in Brick New Jersey. Prior to joining my family here at Sixth Street Baptist Church, I was a member of Grace & Peace located in Toms River, New Jersey.
I am married to my lovely wife Vanessa for eighteen years and from our union, we have two wonderful boys Jessie who is 13 and Jordan who is 11.
I was baptized into the Faith in 1973 at the age of seven. I didn't fully understand, but I wanted to do it, because I was taught that it is something that pleases God. I realized later in life in 2008 that God spoke to my heart again, and that I needed to prepare myself to answer His call. I developed such a passion and a drive to tell Gods people the Good news of Jesus Christ. I hungered to be that disciple that Jesus instructed to go out and serve his people. I wanted to dispense that living water, and quench the thirst of lost souls. I believe that God has put His word in my heart to save souls from whats to come. I have acknowledge my calling and I am now prepared for the work of the Lord.
To God Be All the Glory, Hallelujah!

Minister Michele Oliver - Associate Minister -

gmail.co@umusthaveintegrity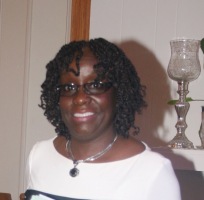 The Lord is my light and my salvation, whom shall I fear? The Lord is the stronghold of my life, of whom shall I be afraid. All of my hope and Faith comes from the Lord. In down times I look to the hills for my strength. Fully focused and encouraged. I find personal strength and happiness within you Lord. Our choices are our own. I choose life, I choose love, I choose happiness, and I choose Jesus!

Deacon Ronald Rowley - Chairman of Deacon Board -

optonline.net@runninref1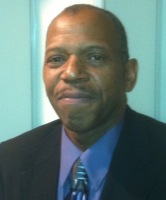 Ron Rowley, lifelong resident of Lakewood. Baptized at the age of 8 in Sixth Street Baptist Church under the late Rev. George Crowley. Graduate of Lakewood High School, Princeton Computer Institute, and Ocean County College. I have over 20 years experience in the Information Technology field. I am currently employed at Frito-Lay as a Route Sales Representative. After many years of backsliding, the Lord came into my life and saved me in 2001. I have dedicated my life to Christ and have worked in various ministries in Sixth Street Baptist Church. I held the position of treasurer, as well as co-administrator and steward for 10 years and presently I am the Chairman of Stewardship. I am married to Judy Rowley for 21 years and we are proud parents of 6 children.

Deacon James Jackson - Vice- Chair Deacon Board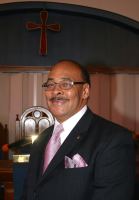 Deacon Saint Clair McNeely - Deacon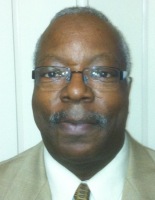 Deacon McNeely was born in Denmark, South Carolina. He attended the University of South Carolina Allendale, SC., and Midland Technical College Columbia, SC. He is married to Jacqueline McNeely, they have five children and five grandchildren. Deacon McNeely was ordained in 2003, where he teaches Sunday School and Discipleship Training.

Deacon Brad Lindsey - Deacon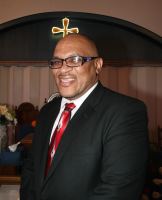 Deaconess Shirley Smalls - Chairwoman of Deaconess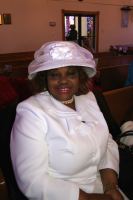 Sis. Barbara Johnson - Chairperson of Stewards -

hotmail.com@pencilpusherbj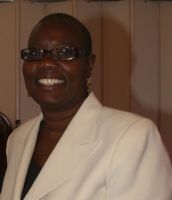 Sister Johnson "Ethel" moved to the Monmouth County area in 2000 and joined the Macedonia Baptist Church where she served on the New Members Ministry and the Sisters Always Ministry. In 2011 God led her to join the Sixth Street Baptist Church where she serves on the Steward Ministry, Christian Education Ministry, and lends her gift to the Voices of Praise. Sister Johnson loves people and she enjoys a good laugh. A favorite scripture of Sister Johnson is Psalm 49.

Juanita Jones - Steward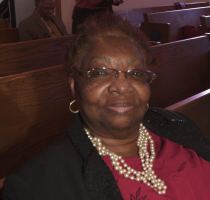 Sis. Juanita Jones hails from Brimingham AL., Born in the year 1941. She accepted Christ as her Savior at the age of 12. Sis. Jones moved to New Jersey where she met and married the late Houston Olan Jones. From that union they where blessed to have three children. Sis. Jones worked for the New Jersey school system, first as an aide, then upon obtaining her degree she went on to teach in the field of special education. . Sis. Jones has a Masters Degree in special education. In 1985 Sis. Jones joined Sixth Street Baptist Church, where she has served on the floral ministry, gospel and senior choirs, missionary ministry, as well as chairperson of the Stewards ministry. Sis Juanitas' favorite scripture is Psalm 27.

Natasha Smalls-Ali - Steward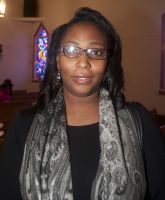 Charlene Jordan - Church Clerk