Back to Staff List
...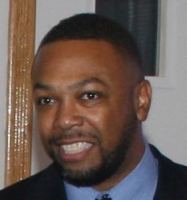 Minister Carl Burnell Smith Jr.
Title:
Associate Minister
Email Address:

gmail.com@Ministercarl9766

About:

 

Minister Carl B. Smith

November 16, 2014, Minister Carl B. Smith was granted The Certificate of License, to Preach The Gospel at Sixth Street Baptist Church, Lakewood New Jersey, under the guidance of Senior Pastor Robert C Morris.

Min. Carl is a graduate of Jesus Harvest Times Ministries, with a BA in Theology. He is presently attending New Brunswick Theological Seminary at Rutgers University, in the Theology Certificate Program, and Expository Preaching. He has also attended Wichita State University, Pittsburg State University, and Tarkio College, in Tarkio Missouri, where he studied Business Administration.

He has a "Certificate of Participation" from "The Food Bank Of Monmouth and Ocean County" agency food Safety Training, and is one of the founders of SSBC Food Pantry, "Garden Of Praise," a growing ministry, feeding families in the Lakewood community, and surrounding townships.

He is the Vice President of the Youth Ministry at Sixth Street Baptist Church, giving spiritual guidance to the Teens through church field trips, functions, and Free Style Friday, a new program put in place every third Friday of each month, which gives teen the opportunity to speak freely on the issues they are facing in our society and schools, without the presence of adults around.

Min. Carl has owned a Cleaning Franchise since 2002, called "Coverall Health Based Cleaning, until 2013. He presently Owns "Burney BINS" cleaning, a commercial cleaning company. He also oversees the cleaning ministry at SSBC, which consist of three different cleaning teams. And also oversees the Transportation ministry. Minister Carl, a student to the "WORD OF GOD," a Servant to his Church and Pastor's, a husband and father, and known to be Jovial, personable, and caring.

Minister Carl B. Smith was born in the Bible belt Midwest State of Wichita Kansas where the lifestyle is built around the Church. Minister Carl attended the "Greater Saint Mary's Baptist Church, where he participated in many youth programs, and in the youth choirs. He later moved his family to Brick, New Jersey in 1996. Min. Carl has been married to his lovely wife, Vanessa D Smith, for 21 years. They have two sons together, Jesse and Jordan, whom both, as parents made an absolute dedication to teach, nourish, Love, and guide them, with both physical and spiritual abilities.